Standard Fragrances
These have been the core scent offers for Standard Wax. New scents are coming in March 2023. These will still be available after our new launch 'The Standard' since everyone knows and loves them!
Shop Them Here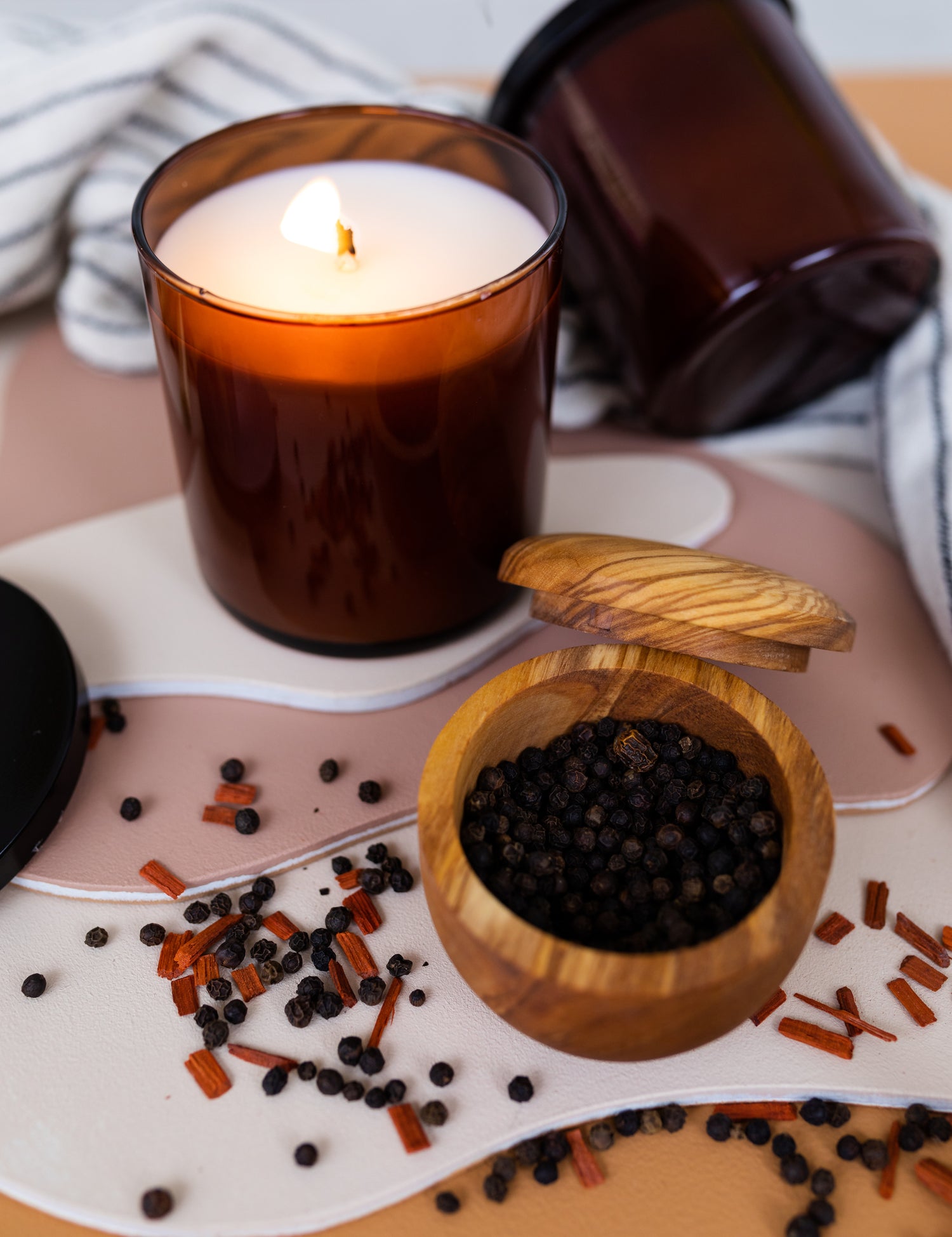 Sandalwood + Black Pepper
A bold, unisex blend that feels cozy and luxurious. Spicy notes of ginger,
peppercorn, and spice are blended with tobacco leaf, teakwood, sandalwood and amber. A house favorite.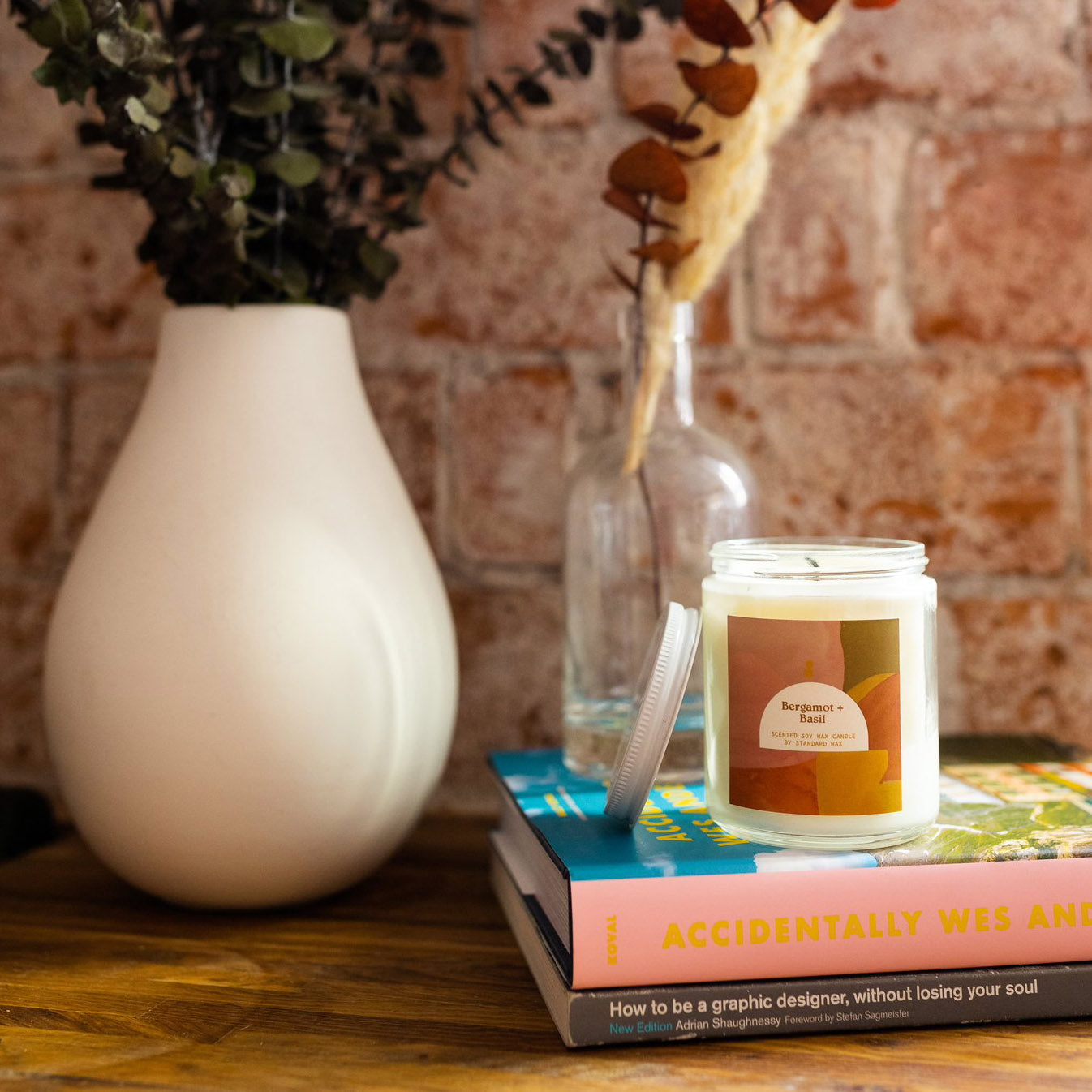 Bergamot + Basil
Clean, like a dude that just stepped out of the shower. Citrusy bergamot is mellowed by basil leaves, oakmoss, and white patchouli.  
Shop IT Here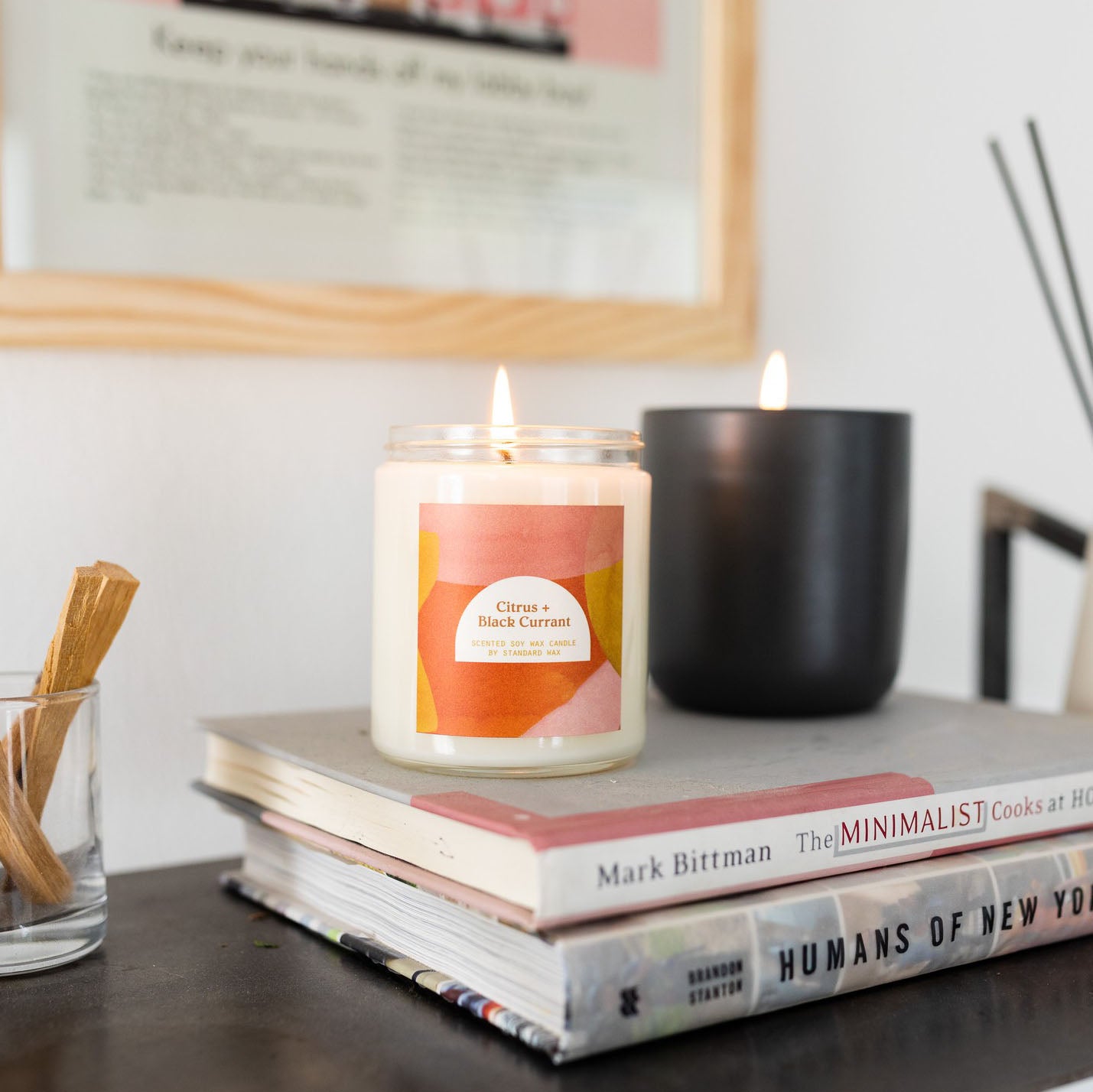 Citrus + Black Current
Fresh citrus, black currant and a hint of greenery come together to make our most popular scent. This one is a universally pleasing option for a gift.
Shop it here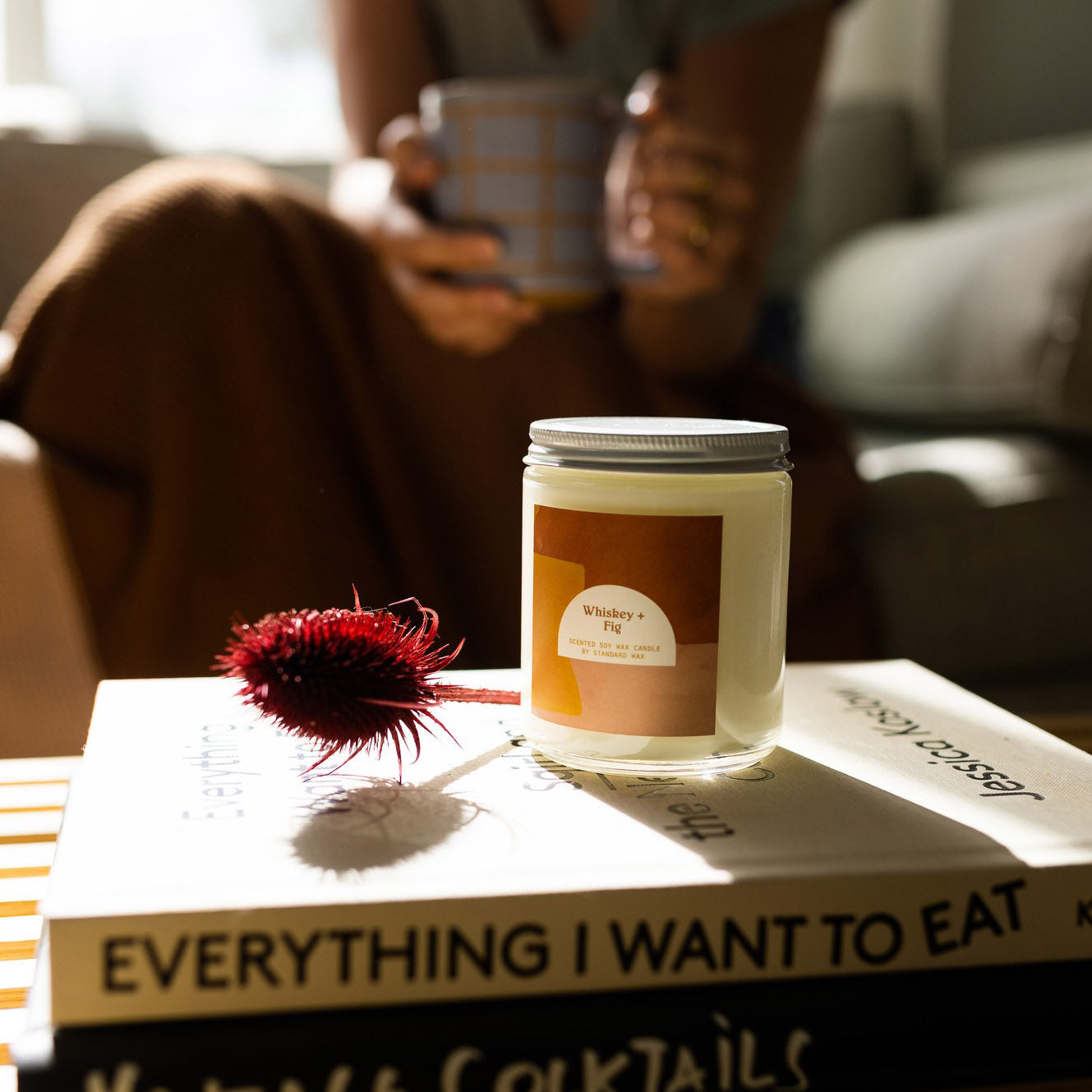 Whiskey + Fig
This complex, unisex scent features aged teakwood, black tea, fig and melon. It's the quintessential combination of earthy, dark and sweet.
SHOP IT HERE
White Tea + Thyme
Fill your home with the scents of lemongrass, fern, white tea and
freshly picked garden herbs. This fragrance instantly transports you to a stress-free zone and reminds us of
some of our favorite spa treatments.

Shop It Here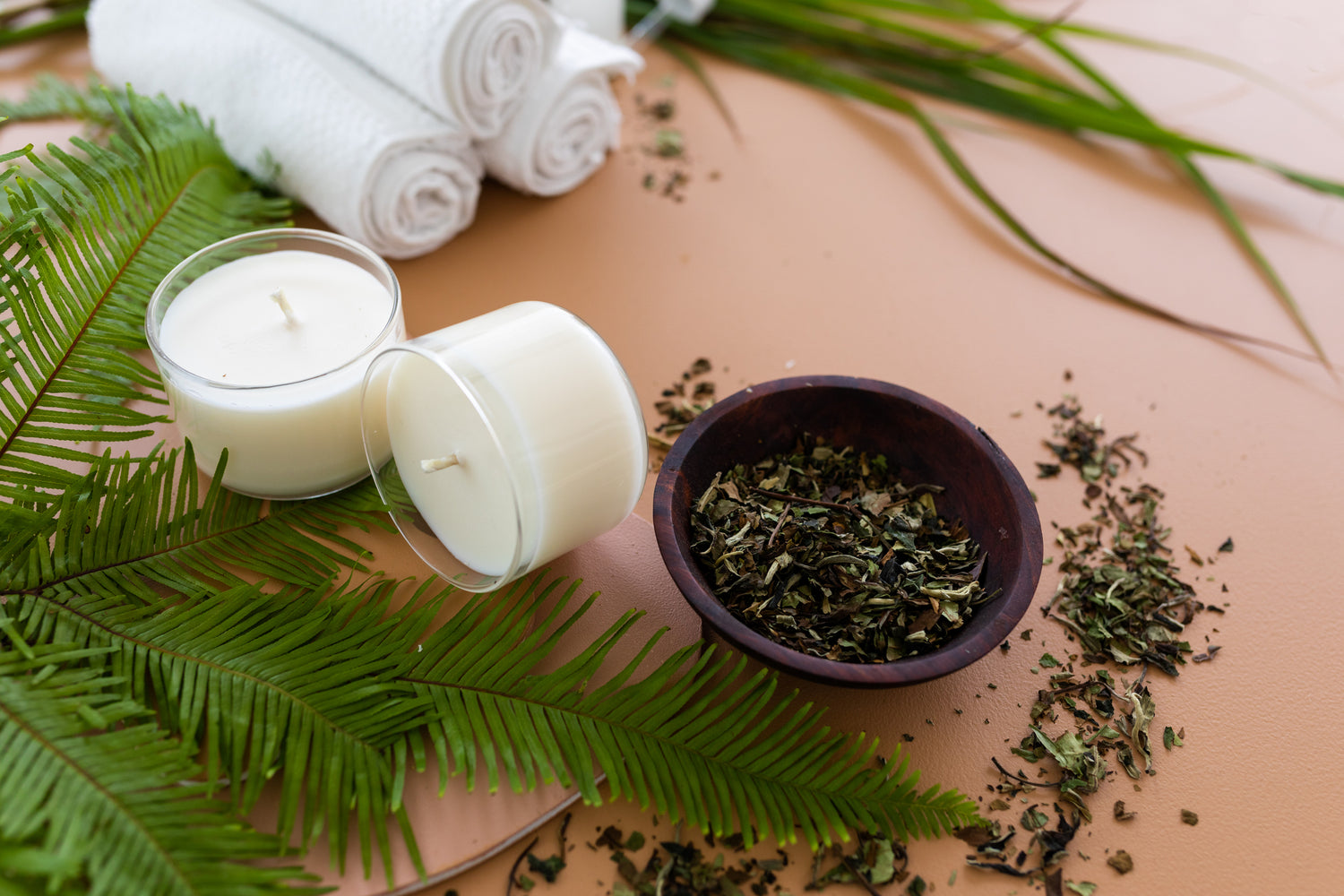 Eucalyptus + Sage
Fresh eucalyptus leaves (and not the
menthol-like variety!) create a mood perfect for getting things accomplished. This fragrance has been shown to help clear your mind and tackle that to-do list. (used to be the scent FOCUS)

Saguaro Blossom
The saguaro cactus, native to the Arizona desert, is capable of flowering every year regardless of rainfall. The blossoms are sweet and sugary, and we blend that with pear nectar and agave to create our sweetest fragrance in the collection.

Forest Floor
With notes of fresh forest soil and lush woodland moss, this scent was
inspired by long walks in the woods soaking up the different flora. Very earthy, fresh and a bit floral, this scent is a great unisex option.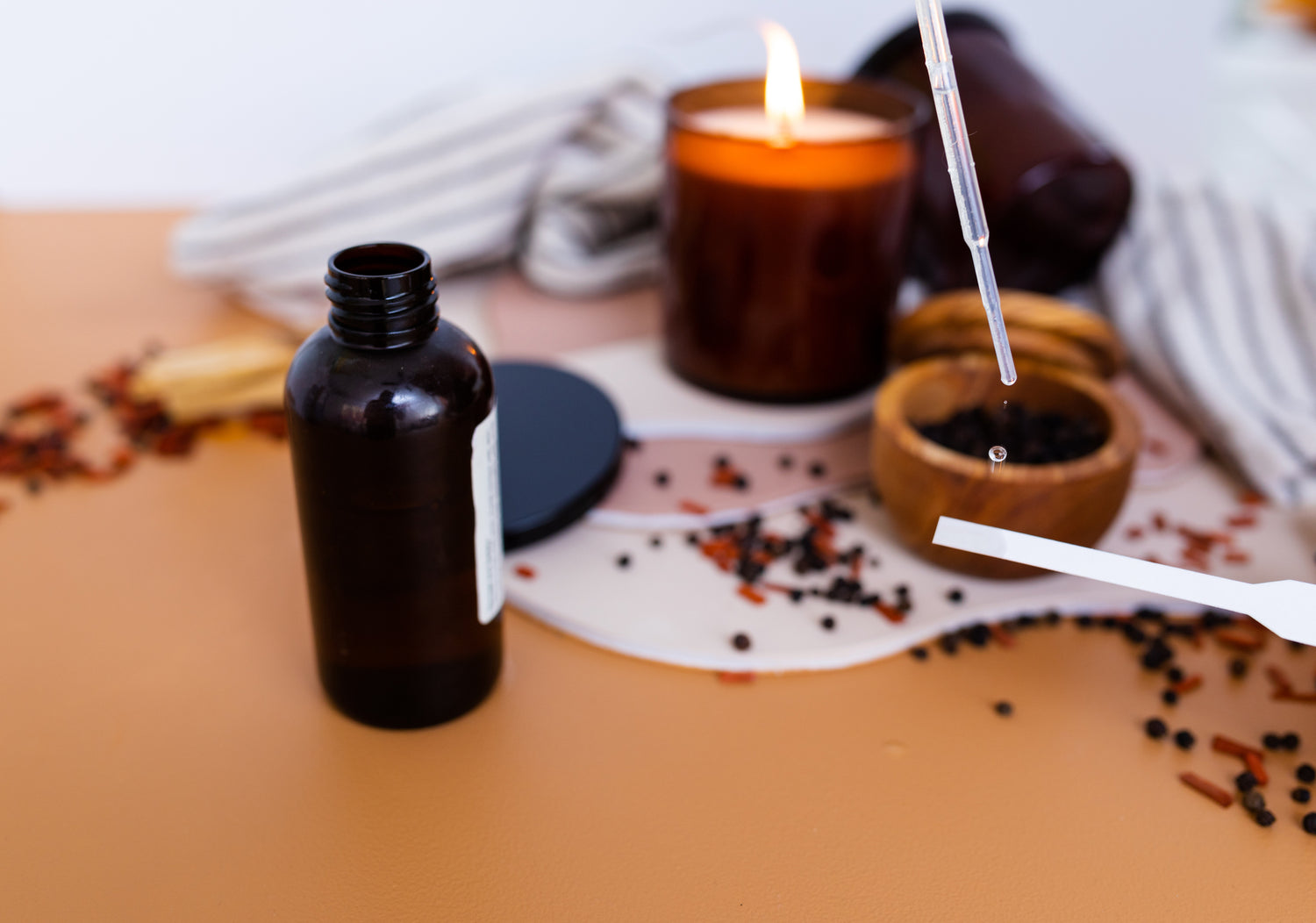 Fireside
Fireside is a walk in the woods with
the scent of crackling wood from a nearby fireplace wafting through the cool air. Cedarwood and sandalwood
brighten up the earthiness of the charred notes.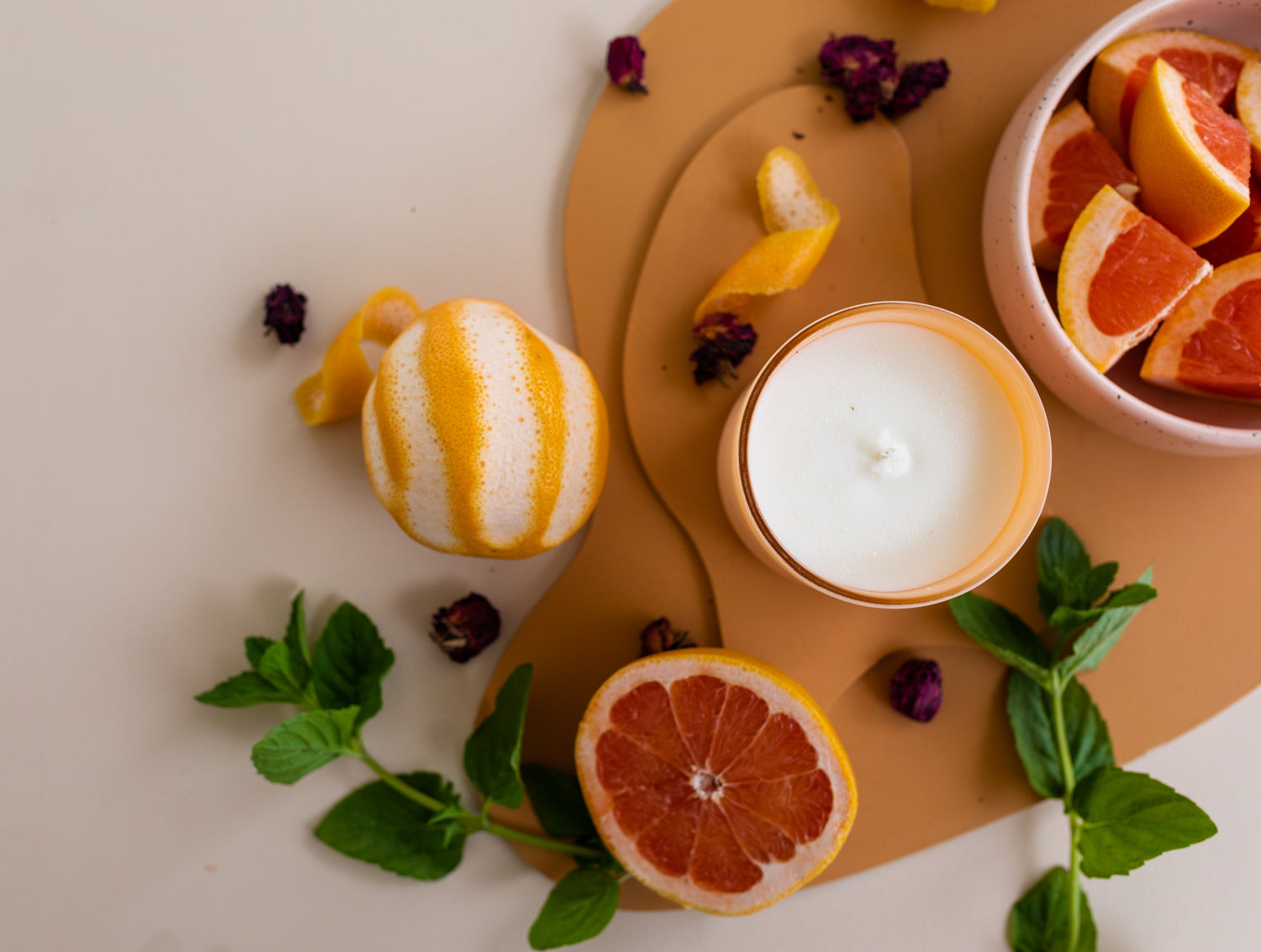 Grapefruit Mint
Perfect for brightening up your living areas, this citrusy fragrance is equally fruity and earthy. Notes of refreshing mint, tangy grapefruit, lavender and rose all combine to put you in that summer state of mind, no matter the time of year.

Green Thumb
Whether you have a green thumb or a totally black one, this scent will fill your space with the fragrances of fresh greenery, ferns, soil and grasses - a perfect gift for the plant lover in your life.

Lavender + Chamomile
Soothing lavender and chamomile combine to create a fragrance that will bring peace to even the most stressful of days. (Used to be the scent CALM)